This poster by Peter Burnhill has emerged from a tidy-up in the office. It's a nice example of his talents as an artist, and of his activity as a political campaigner. Peter worked for his local, Stafford branch of the Campaign for Nuclear Disarmament, helping to run a weekly CND stall in the town. This was at the time of Cold War escalation, with the installation of US missiles in Europe.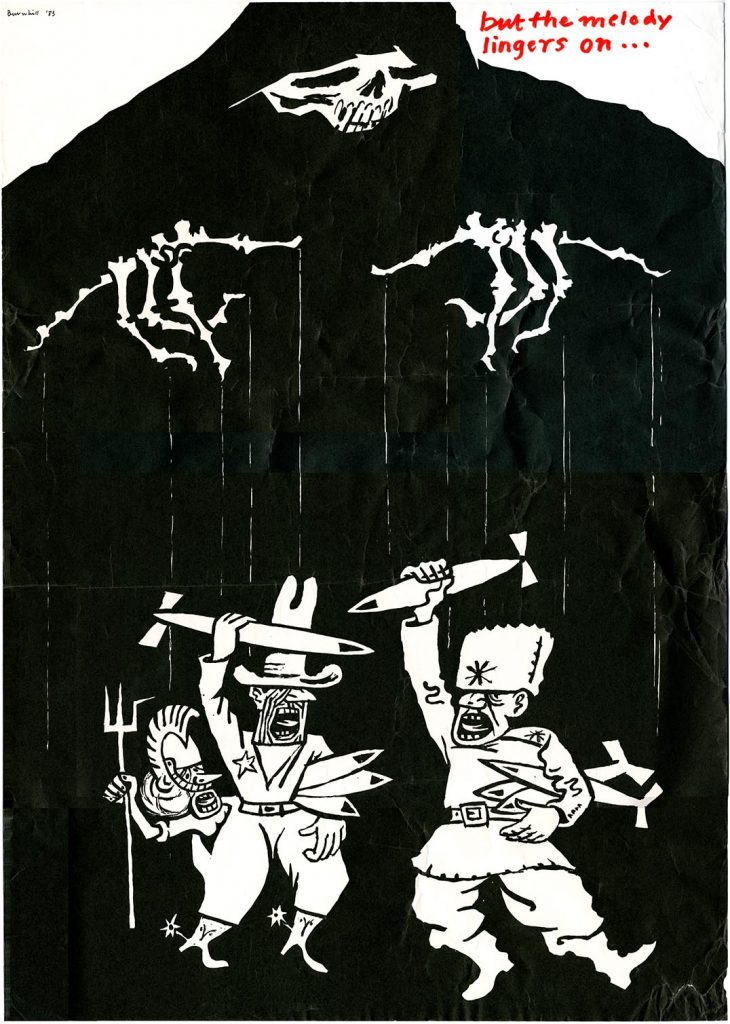 (632 × 450 mm, offset litho with red marker pen)
The poster is dated 1983, the year of the height of this crisis, and recently the subject of a book by Taylor Downing.
The poster's title comes from Irving Berlin's song 'The song is ended':
My thoughts go back to a heavenly dance
A moment of bliss we spent
Our hearts were filled with a song of romance
As into the night we went
And sang to our hearts' content
The song is ended
But the melody lingers on
You and the song are gone
But the melody lingers on
There is more about Peter Burnhill here.