Copies of our fifth CD arrived in the office last week. This is a double CD, offering an extensive selection of pieces by the two composers, Johann Pachelbel and J.S. Bach. As always, The Bach Players put familiar works into less familiar contexts: two of Bach's most splendid cantatas are placed alongside Pachelbel's setting of the same texts. Pachelbel's imperishable Canon is there, but so too is a fresh arrangement of the lesser known canons from Bach's Goldberg Variations. We believe that these two CDs will have a greater resonance and effect than a single CD could.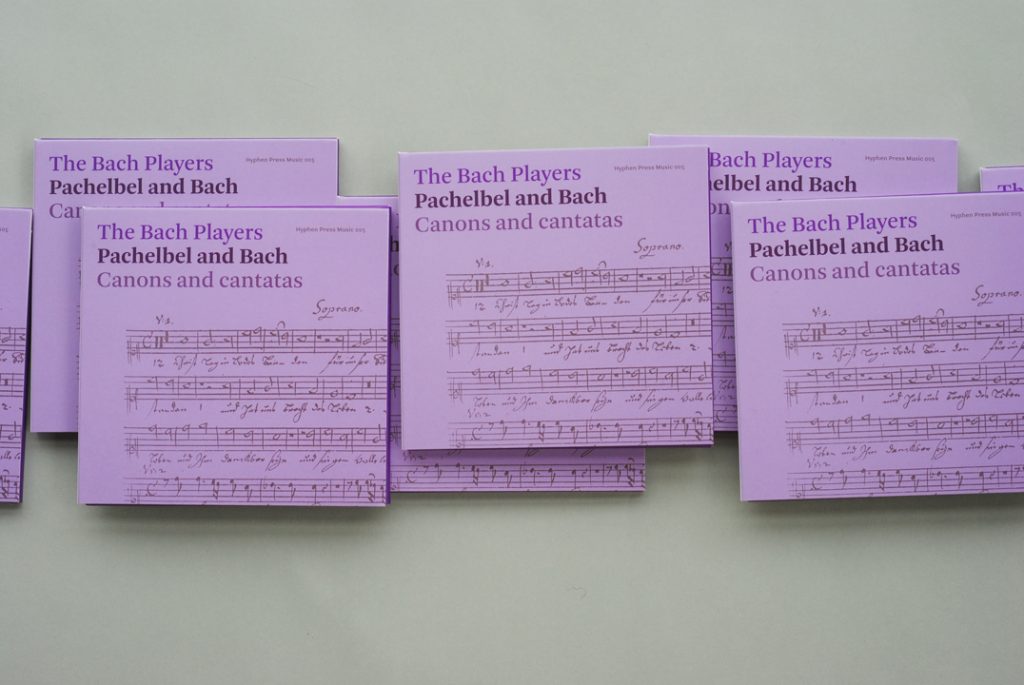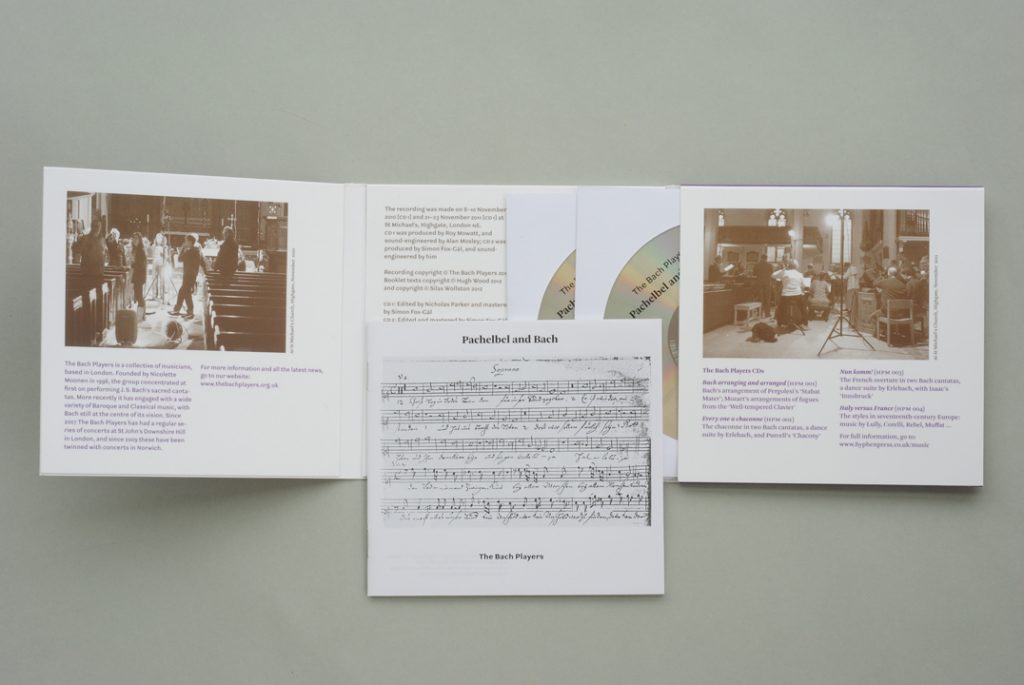 The case for the CDs and booklet follows the series style of two-colour printing on card, with no plastic anywhere to be found. Fred Smeijers's Arnhem and Ludwig types are used throughout. The capacity of the case pocket is just a little greater than the single-CD cases, and gives a slightly thicker spine. The booklet has another sparkling essay by Hugh Wood, and a note by Silas Wollston on his arrangement of the 14 canons from the Goldberg Variations. There are photos of the group in concert, and the texts are given in the German (as sung) and in English translation.
Pachelbel and Bach: canons and cantatas will be officially released in the UK on 2 April.
For announcements of the earlier CDs, see here, here, here, and here.