The Bach Players' Nun komm! arrived from the printers and CD-multipliers some days ago, just in time for a launch-party for its subscribers. The CD is now waiting for its official UK release, after the summer holidays, on 20 September.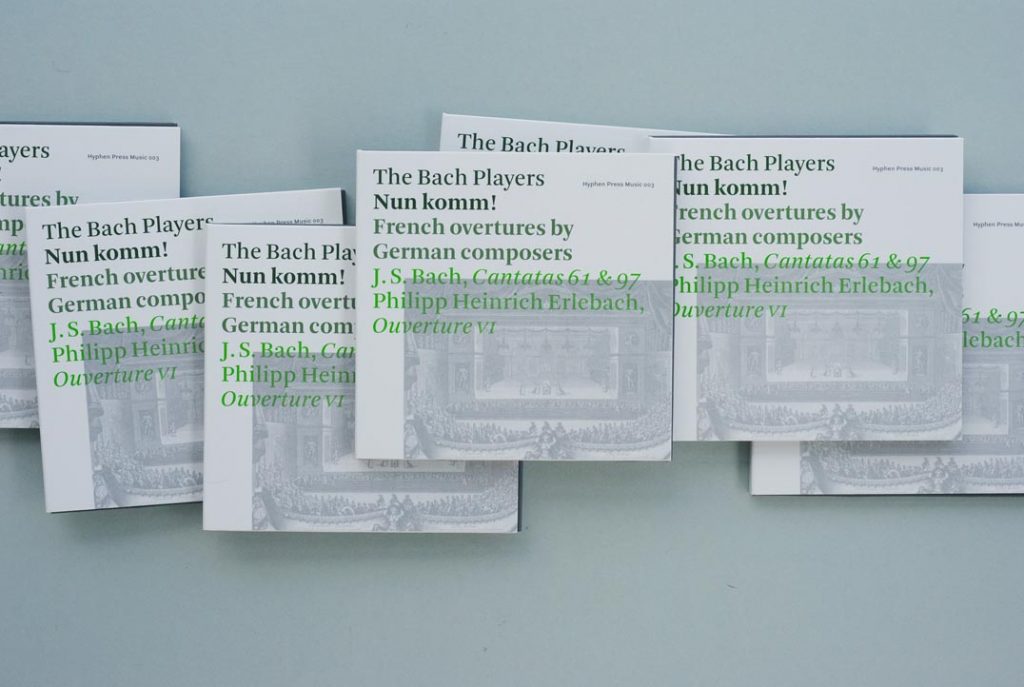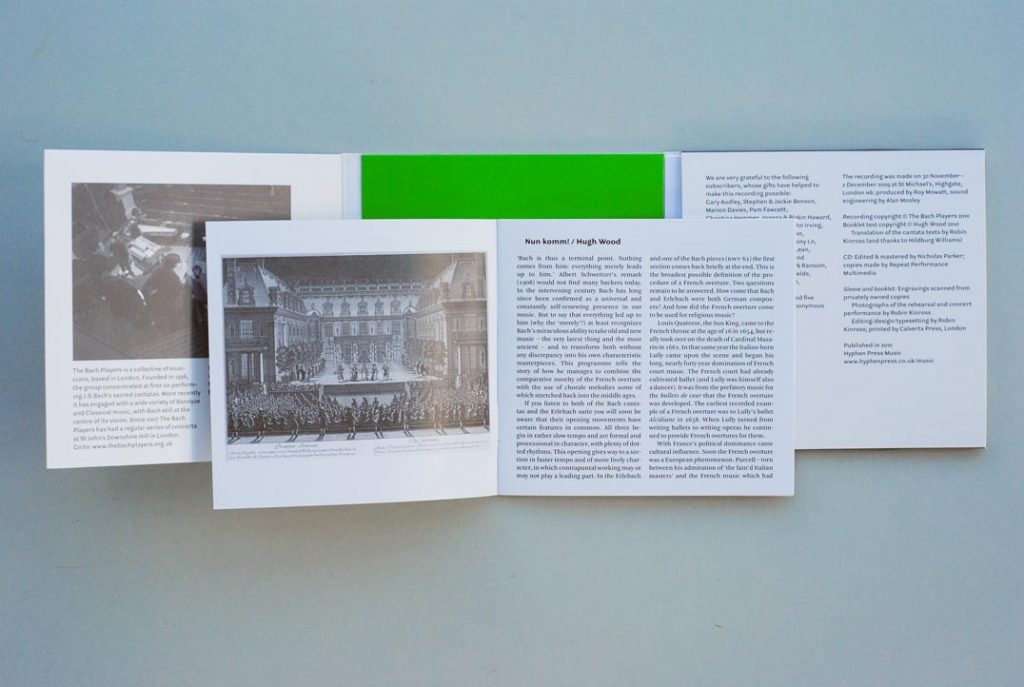 This new Bach Players recording uses the kind of thinking evident in the last one (Every one a chaconne) – and which indeed structures all the CDs planned in this series. Here the theme is the French overture: two of J.S. Bach's cantatas that employ it are played, together with a dance suite by Bach's near-contemporary, Philipp Heinrich Erlebach.1 Further, the melody of 'Innsbruck ich muß dich lassen', by Heinrich Isaac, which is used in one of these Bach cantatas, is sung a capella and in two settings by other composers. So the whole recording forms a loosely woven set of threads.
For the booklet, the composer Hugh Wood has written another essay of historical and musical explanation, which does not speak down, but yet is thoroughly accessible. (Qualities that were characteristic of the old BBC Radio 3, in the days of Hans Keller – to which Hugh Wood used to contribute.) The engravings of music and theatre at the court of Louis XIV, reproduced in the booklet and on the cover of the pack, are explained in a short note. The texts of the cantatas and of 'Innsbruck' are given in German and in fresh English translations.
Note
1 What is a 'French overture'? From this page – look at the right-hand column – you can listen to an example: the stirring opening movement of cantata 61.