Last month we uploaded a second, much extended, edition of the 'Typeform dialogues' document, first published here in 2012.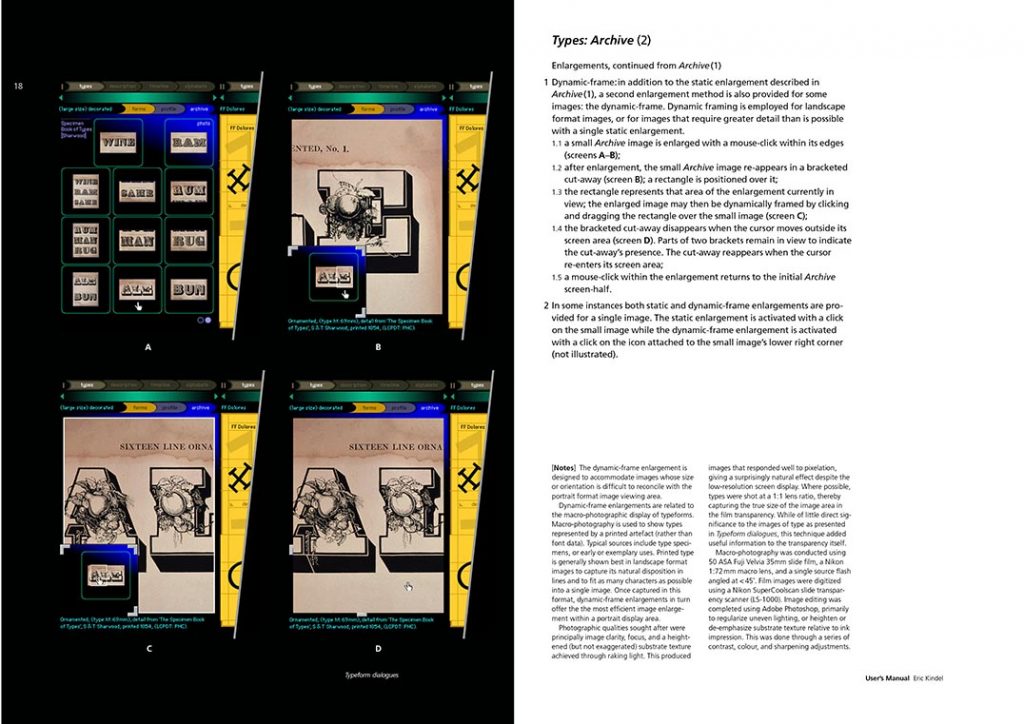 The new elements in this edition are essays by the two main participants in the project. Eric Kindel's essay 'Eminents observed' discusses the tradition of discussion of writing, lettering, and type at the Central School in London – in which 'Typeform dialogues' itself can be situated. Catherine Dixon's essay 'Systematizing the platypus' presents her perspective on type design classification, which helped to structure the whole project of 'Typeform dialogues'. To her original, unpublished essay, she has added a substantial postscript that looks at the present state of the topic. Both these new writings are the product of fresh, extended research, and present material that can be found nowhere else.
The document can be downloaded here, without cost.