A couple of months ago, just before Christmas, we published a new book: Winter light, and other poems by Jane Howard. This small book (a single section of 32 pages, stapled and with a jacket wrapped around) collects poems written over many years. The author, who is an old friend of this imprint, is sparing in her production and notably self-critical. In a note at the end of the book she explains: 'The poems I have chosen here are typically traces of small moments of perception, of those unpredictable occasions when something experienced more observantly or acutely than usual demands to be given form.' We are very glad to publish this modest, but we think distinguished work. Produced in a small edition, some copies are for general sale.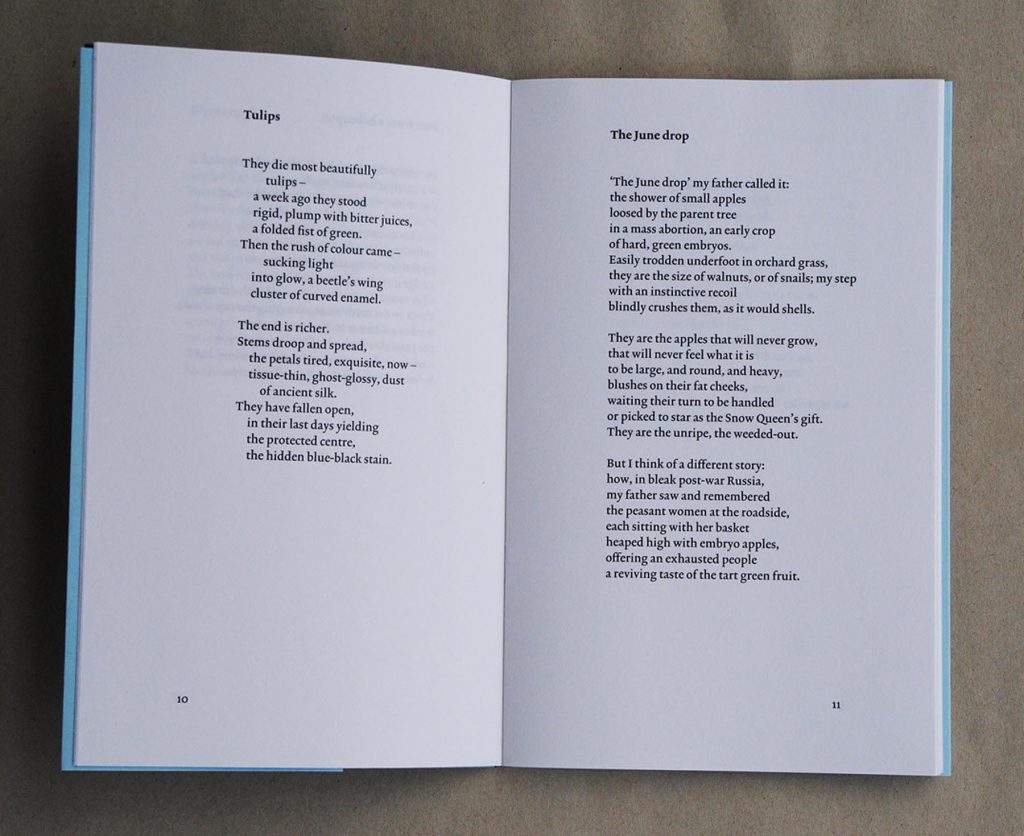 —————
Tulips
They die most beautifully
  tulips –
 a week ago they stood
 rigid, plump with bitter juices,
 a folded fist of green.
Then the rush of colour came –
  sucking light
 into glow, a beetle's wing
 cluster of curved enamel.
The end is richer.
Stems droop and spread,
 the petals tired, exquisite, now –
 tissue-thin, ghost-glossy, dust
  of ancient silk.
They have fallen open,
 in their last days yielding
 the protected centre,
 the hidden blue-black stain.