We have just received finished copies of our new catalogue of books. This is the first full printed catalogue we have made. Every in-print title is represented, in specially made photographs, and there is a retrospective display of the covers of all the titles we have produced. Bound into the booklet is an 'almanack' of short texts.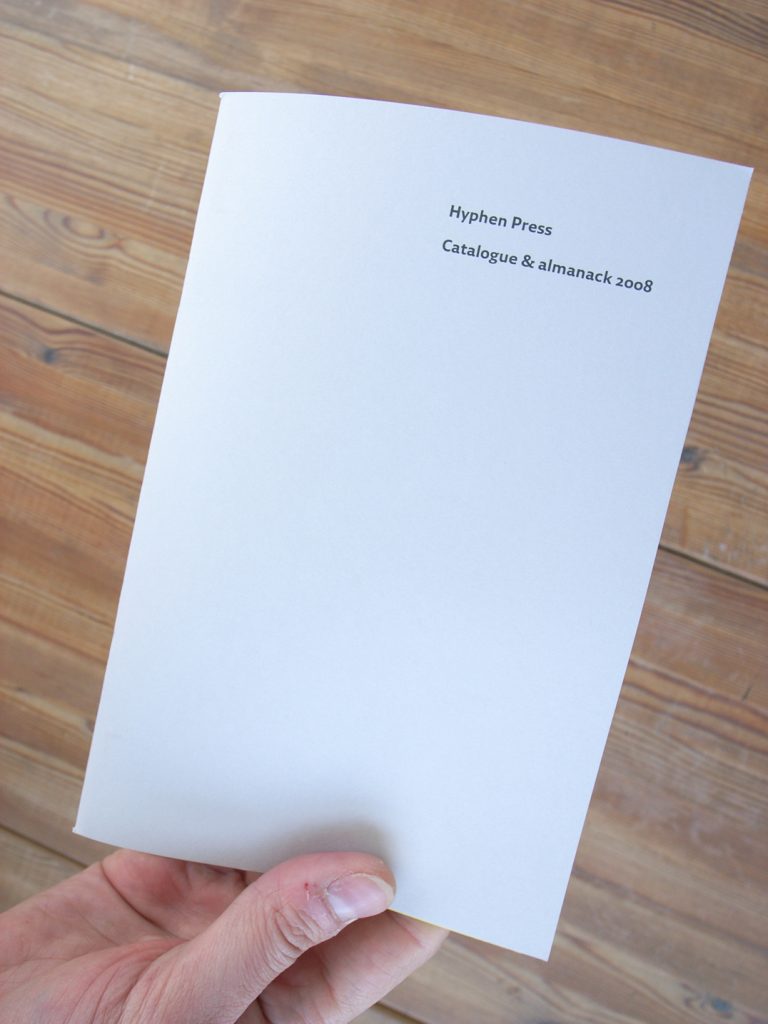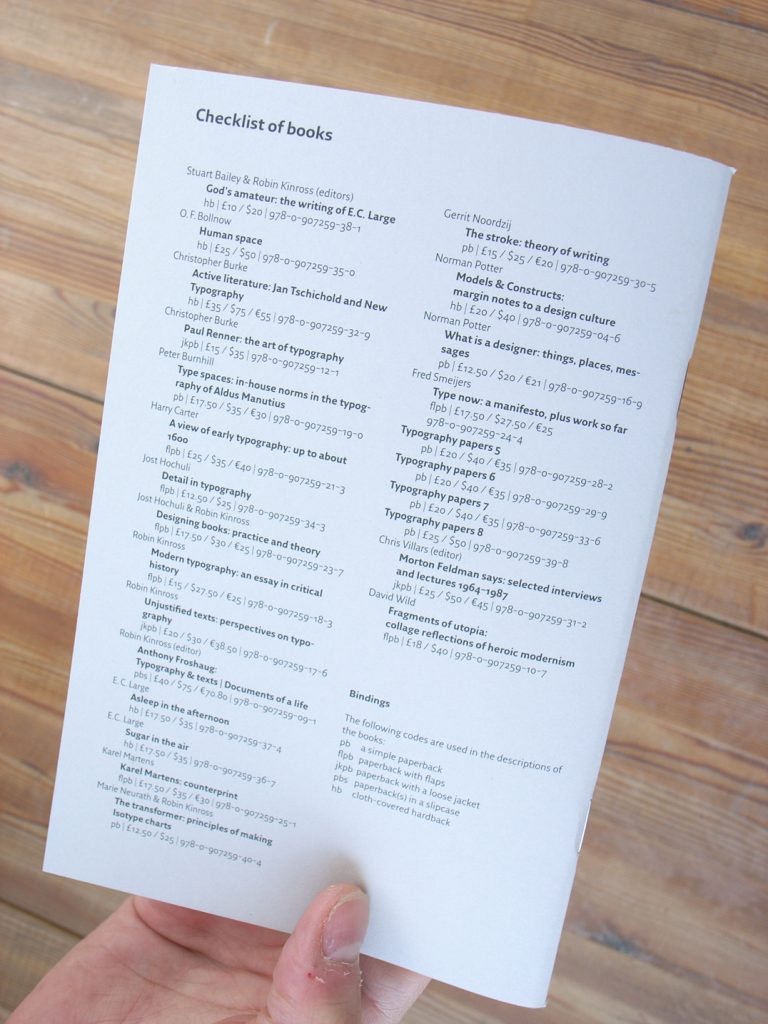 This almanack follows in the old tradition of an anthology of extracts and short texts that can accompany the new titles. Our first effort in the genre is short (16 pages) and sharp – it is printed on lemon yellow paper.
The almanack contains:
Norman Potter's 'Precepts of the Literalist Movement'
E.C. Large's 'The semantic discipline'
Jost Hochuli in conversation with Hans Peter Willberg (recorded in 2002 in St Gallen, at the presentation the book Jost Hochuli: Printed matter, mainly books)
Copies of this document will be distributed at fairs and conferences through this year, and we will send out copies on request.