On Tuesday of this week, Christopher Burke talked in London on 'Jan Tschichold: the missing typefaces' to the Friends of St Bride Library. Speaking without notes, and in full command of his subject, he described and analysed the previously almost unconsidered typeface designs that Tschichold made in the 1930s. Prompted by the need for extra income in the difficult years of economic crisis in Germany, and then of his emigration to Switzerland, Tschichold offered some frankly commercial designs to a number of typefoundries. This was despite his belief, sometimes expressed in his writings, that such new typefaces were dubious affairs motivated by the pressures of capitalist competition, and perhaps just not necessary at all. A slightly later and also larger commission was his design of typefaces for the early photocomposition machine, the Uhertype.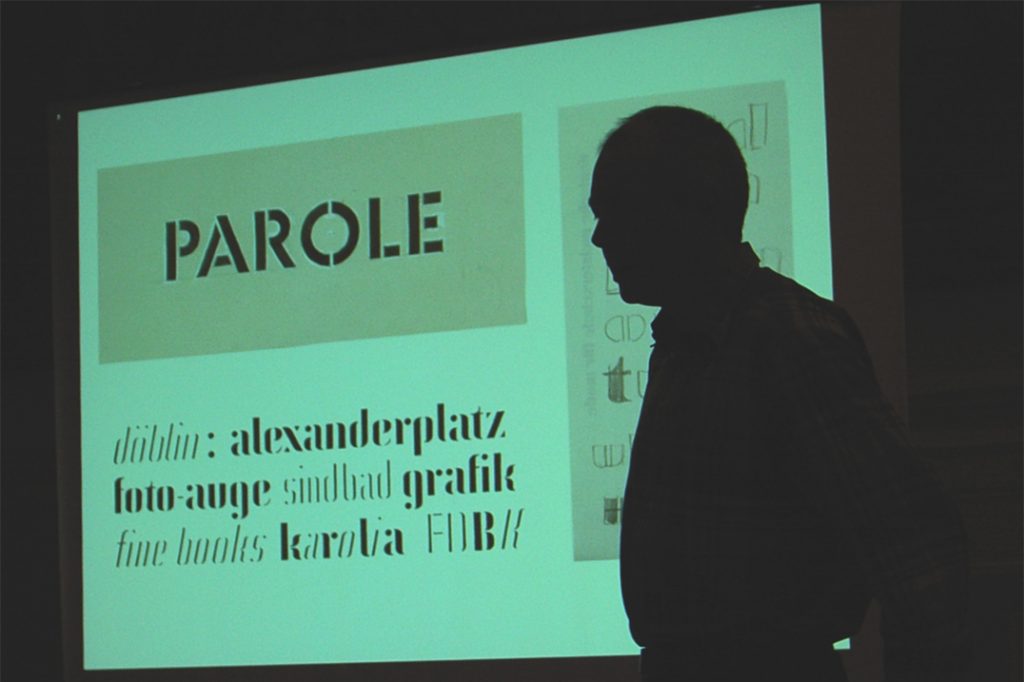 Burke speaks. St Bride, 19 June 2007
These episodes form a part of Christopher Burke's book Active literature, which is being printed this week, and which we expect to publish at the end of July. A few hours after the lecture, before sunrise on Wednesday morning, Burke – designer and typesetter of the book, as well as its author – left London to visit our printers in Belgium, to check the digital proofs of the book as made up into pages, and then see the printed sheets off the press. We have been working to get the book produced before the printers and binders shut up shop for their three-week summer holidays.
Also on Tuesday the exhibition of work by and about Jan Tschichold opened at St Bride. In due course we plan to publish in this journal some descriptive material about the exhibition.
Design Week, the UK design-business magazine, has a notice about these happenings here.